Heel spur – Plantar Fasciitis
With Align Footwear® insoles, you not only address the symptoms, but can also prevent plantar fasciitis!
Insoles with guaranteed effect!
You can avoid plantar fasciitis/heel spurs by wearing our patented Align Footwear® insoles. Plantar fasciitis is a repetitive strain injury which is due to rigid and sore tendons. A very small overload can create a painful coating around the foot's tendon at the heel. This can then develop into an inflammatory condition, which also causes pain in the heels. Repeated or sustained minor injuries to the tendons sometimes develops into calcification of the heel bone. It is this calcification, which, in the medical world, is called a heel spur.
Severe stran can also result in inflammation and consequential pain. Align Footwear® insoles align the foot in a more neutral position and reduce strain on the plantar fascia and heel spur, and therefore help to reduce pain. To advance the body's healing process, combine Align Footwear® insoles with regular exercises to stretch your feet.
Successful treatment options also include acupuncture, ultrasound and exercise programmes. Common to such solutions is that many people try to address the symptoms, when they were better advised to address the causes of their plantar fasciitis. We believe so strongly in the beneficial effects of our patented technology that, if you're not happy with our insoles, we offer to a full refund if you return the insoles within 60 days of receipt!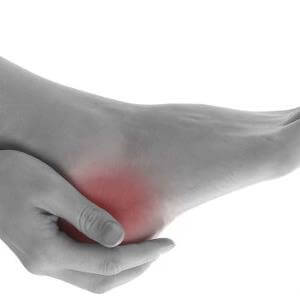 How did Align Footwear® insoles help Kirsten….
« I wear the Align Footwear® insoles in my trainers. I do 90 minutes' aerobics and bodybuilding every Tuesday. There are both men and women in the group and we run 50 metres about 10 times at full sprint. The funny thing is that, from having been the sixth-fastest, I am now the second-fastest. I can now run faster than our coach. I am the fastest woman and I run faster than all the men except one. It's such a great feeling. I am less breathless and can maintain a steady tempo over 10 laps – my legs just « cruise ». If you want to achieve something with your sport or if, like me, you often feel pain somewhere in your body, you should try Align Footwear® insoles. I highly recommend them. »
Read all about our happy customers experiences when using the Align Footwear® insoles.
Frequently Asked Questions about plantar fasciitis:
What is a Heel Spur – plantar fasciitis?
A heel spur is the term for an inflammation of the tendon blade in the sole of the foot. Plantar faciitis often causes severe pain in the heels when standing, walking, jumping or running. Plantar fasciitis is very painful and may require prolonged treatment.
The condition is most often seen in middle-aged people and flatfoot sufferers. Women suffer more often from heel spurs than men. The development of heel spurs may be due to a number of different factors.
What are the symptoms of plantar fasciitis/ heel spurs?
Pain in the tendon attached to the heel bone and the pain is milder when resting
Stiffness and soreness around the heel especially in the morning when you wake up – forcing you to limp
Pain when standing on your toes or walking on your heels
Periods with a « tingling » feeling along the side of your foot
Feeling pain when standing on the foot and sometimes swelling of the heel bone. Sore heels generally.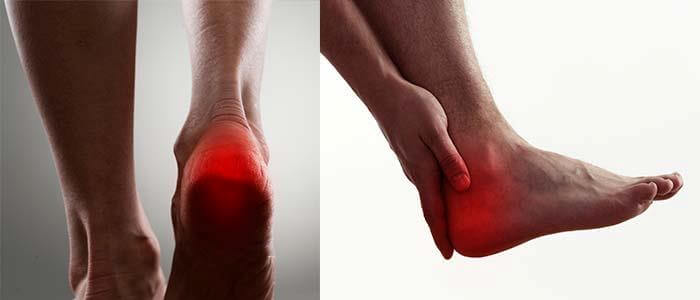 What causes a heel spur?
Heel spurs may be due to a number of different factors. The typical causes are:
Wearing shoes that do not fit properly, or standing or running on very hard surfaces
If you intensify your training compared to what you are accustomed to, you might suddenly develop heel spurs, even though you are otherwise in great shape
Obesity can be the cause of excessive stretch on the heel and you might therefore develop heel spurs
Shoes with no or very little shock absorption may contribute to excessive strain and ultimately the development of heel spurs
If you start walking or running or standing up a lot more than you are accustomed to. Remember: it is important to start gently
Runners with poor running technique (search for correct running techniques on the internet…)
Is there a cure for heel spurs/plantar fasciitis?
In time, inflammation in the heel will subside but this is often a long and painful process. It may take many months.
Try to rest your heel as much as possible, and avoid running and standing. There are many approaches to the treatment of heel spurs, including surgery as a last resort. There is usually a long period of recovery after surgery. Still having pain after 12 months is not unusual!
What can you do if you suffer from heel spur/plantar fasciitis?
Take painkillers (paracetamol) and arthritis medication (consult your doctor first). Whatever he/she prescribes, medication may ease pain for some weeks and reduce inflammation. However, painkillers cannot remove the heel spur and related pain indefinitely.
Consult your doctor or physiotherapist about exercises that might help relieve pain. Avoid walking on hard surfaces. Wear shoes with cushioning at/in the heel or, even better, insoles to support your feet.
---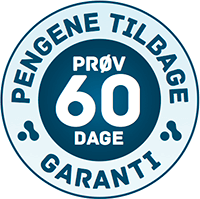 60-day Refund Policy
Full satisfaction or your money back